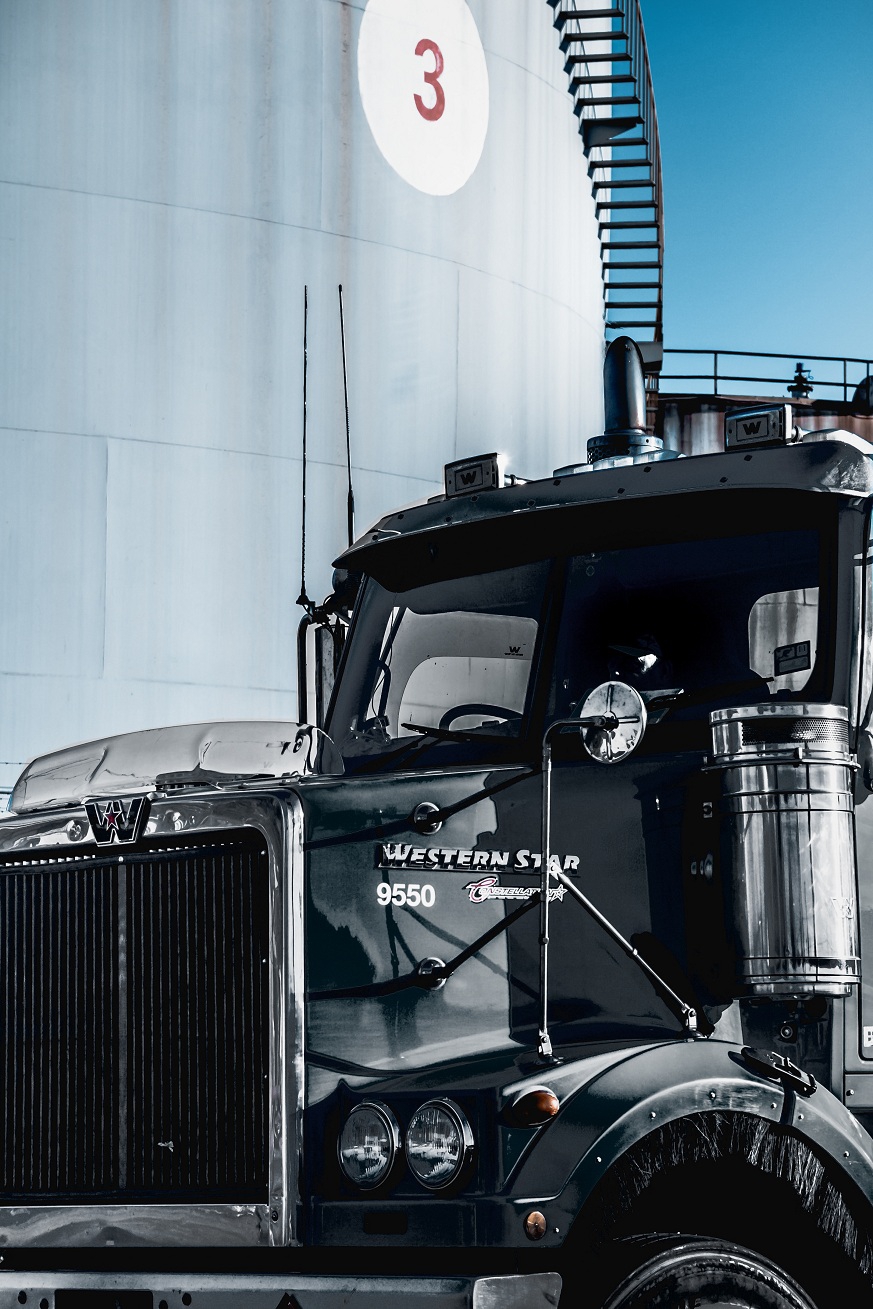 Used black trucks for sale are pretty rare since this color is not among the most usable. Black vehicles are hardest to keep clean because of highly visible swirl marks, dust, dirt and water spots. Unlike white trucks, they are bad for south states — after just a couple of hours under the sun, they become really hot inside. Scratches and dents are also more apparent on the dark vehicles. Despite all of these problems, some people sincerely adore black trucks. It is a beautiful color that makes vehicles look prestigious and expensive. Wondering, where to get black trucks for sale and what model to chose? Let us suggest you a few options!
Best used black trucks for sale
We made a list of the best models especially for those truckers who want to spend the least amount of money. Keep in mind, that you can get black trucks for sale listed below and many more options at list of black colored trucks.
Black Freightliner Cascadia
Freightliner Cascadia a reliable inexpensive semi-trailer truck. You can easily find all of its versions (Day Cab, Raised Roof, Mid Roof) on the secondary market. These vehicles have a beautiful aerodynamic exterior with a unique shape, which provides drag reduction and improved fuel efficiency. It looks fantastic in black!
The interior of the truck is also very well designed. The cabin is large and convenient. Freightliner engineers thought out a lot of small details that make using this truck a pleasure: it has an enormous windshield, many pull-out drawers, improved air flow vents in the sleeping compartment, and more. The floor is covered with high-quality vinyl mats. All of these features make this one of the most comfortable options among other used black trucks for sale.
You can buy this vehicle with an automatic or manual transmission. Either way, it provides enough power and comfort for long trips. Freightliner Cascadia has an improved suspension and gives an excellent driving experience. If you are looking for a truck that provides the maximum level of comfort, you should definitely consider this model!
International Prostar — Truck with the best price/quality ratio
The International Prostar is a great heavy-duty vehicle for long hauls. It is available in 4x2 and 6x4 axle configuration with Day and Sleeper cabs. The model uses MaxxForce engines that offers the lowest fuel consumption in the segment.
The truck has a patented day cab roof fairing with a special aerodynamic shape, which makes the vehicle more fuel-efficient. As always, the International brand offers a great cabin interior for its money — it is not as good as in more expensive Freightliner Cascadia, but the overall design is on the decent level. The dash is easy to use, air suspended seats are soft and have folding armrests, and the steering wheel comes with various adjustments for increased comfort. All of these features make this model one of the best among used black trucks for sale that you can find.
Volvo VNL 670 — Comfortable truck for an average price
Volvo VNL 670 is a decent model that is popular not only in the US but also in Europe. It rides smooth and easy and is very maneuverable due to the short wheelbase, so it is a great option for novice truckers. We would also recommend this vehicle among other used black trucks for its improved safety and quietness of the cab and sleeper. The model is available both with Day and Sleeper cabs with a huge variety of engine and transmission options.